AT LAST!!!  Mama put my portrait (above) on her blog. It's about time…the rest of these kitty portraits are NOT me, but they are still my friends, even if mama put them on her blog first. There will be more of me, you can bet your boots. I'm the model above.
FRUMI and her nine lives:
Frumi (Yes, I am the model for my nine lives above…and I did not move a whisker!)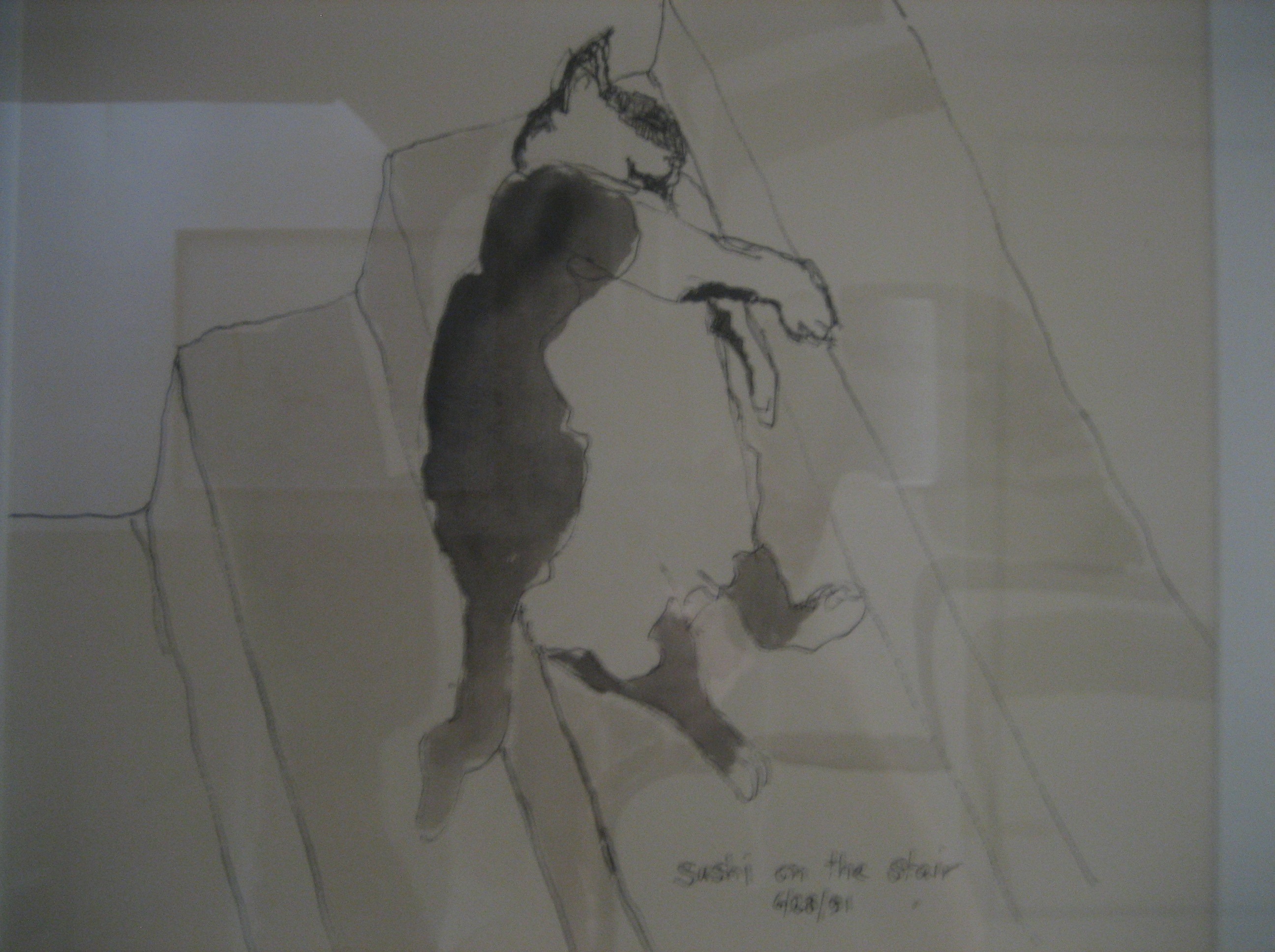 This is that bad kitty mama and papa used to have called…can you believe this: SUSHI!
This is Lena, the kitty with red eyes. She is an amazing kitty with NO TAIL!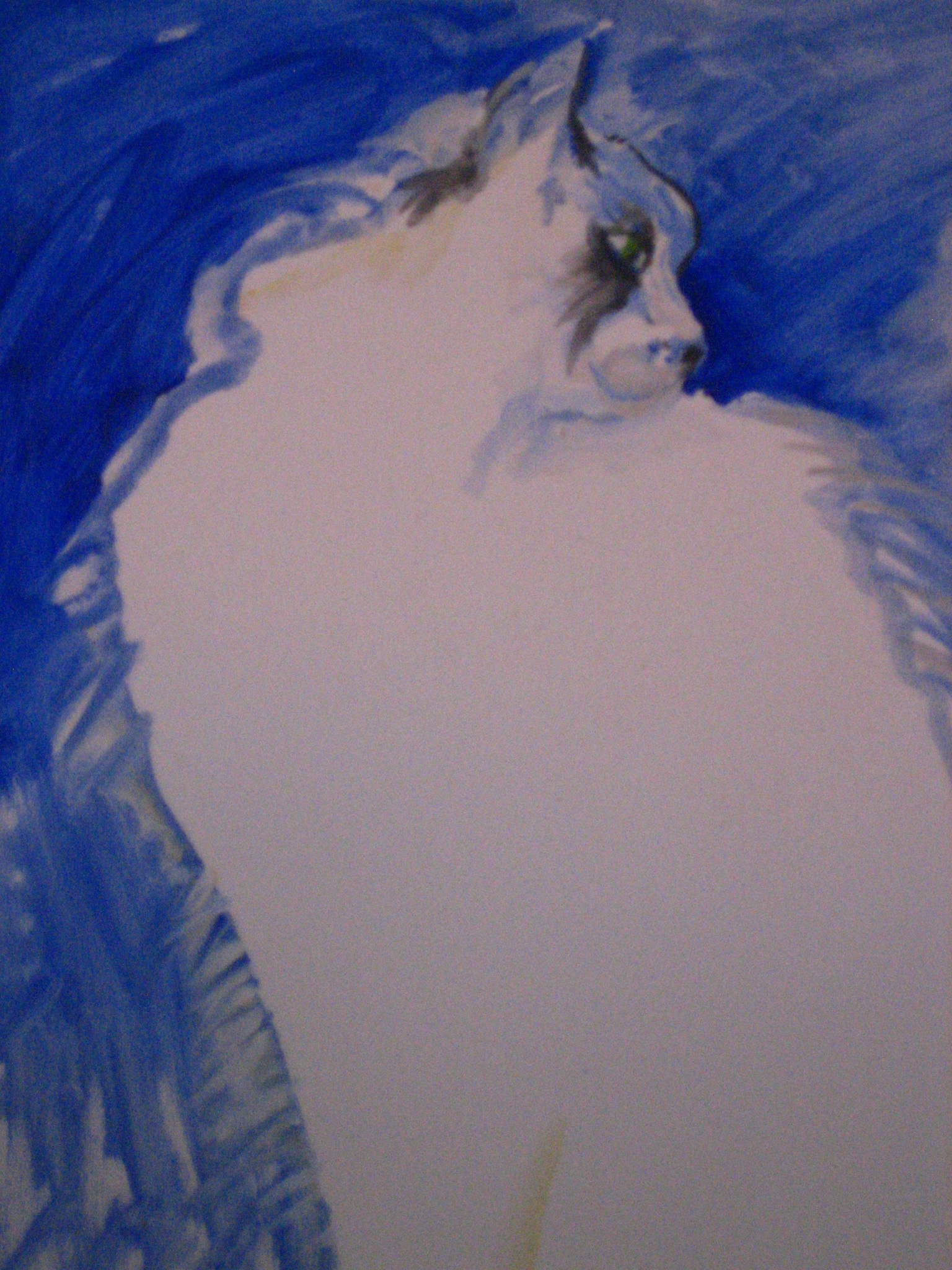 This is also Lena, in a regal blue moment.
These are studies for a commissioned portrait of a very special kitty, Thomas.
These are studies for a sweet kitty named Sugar.
                                                                                    And this is Sugar, the model.
Brough, my friend, Annie's kitty in Suffolk
Lupa, queen of the neighborhood